As the COVID-19 pandemic is still posing a threat to worldwide communities, UVC light incorporated products for disinfection are becoming more and more popular. Common applications include upper-room UVC disinfection integrated with lighting fixtures or air cleaners, UVC light embedded robots, UVC light boxes and other portable disinfecting products.
These UVC light disinfecting products usually deploy either mercury lamps or LEDs as light source. Currently, mercury lamps are more widely adopted for disinfecting products given its lower production cost and higher power output. However, UVC LEDs featuring smaller size, adoption flexibility and longer lifetime also attract increasing attention in the industry.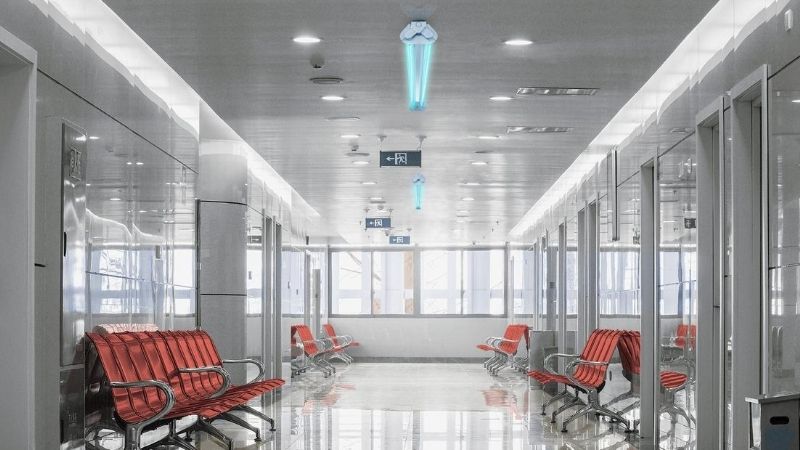 (Image: Signify)
Disinfection Efficacy
Both UVC LED and UVC Lamp have been proved to be effective for diminish bacteria and viruses including the pathogen of COVID-19, SARS-CoV-2, with suitable UV intensity and expose time.
UV mercury lamps with better optical power and lower price have been the major source for most UVC disinfecting products. Signify, for example, increased capacity for its UV mercury lamp production for meeting the rising demands for disinfection.
But LED makers have also improved their UV technology and achieved breakthroughs recently years. Manufacturers such as AquiSense, Asahi Kase, Crystal IS, Dowa, High Power Lighting, Seoul Viosys, Stanley, Violumas and more have produced UVC LEDs with advanced efficiency and higher power output.
Application Flexibility
UV mercury lamps are larger and heavier comparing to LEDs, thus limiting its applications. Mercury lamps usually serve as a big device installed with fixtures or a large movable lamp which can hardly combined with other applications.
On the other hand, with compacted size, UVC LEDs can be easily integrated with different home appliances like air conditioners, air purifiers or even washing machines. UVC LEDs are often adopted for portable products.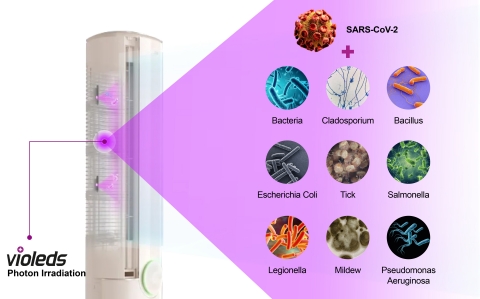 (Image: Seoul Viosys)
Another edge of UVC LEDs for application is that they can fully operate once turned on and do not need preheating while it takes about 10 to 30 minutes for mercury lamps deliver required UV dose for disinfection.
Safety
UVC light not only kills virus, it can also cause damages to human skin and eye. Therefore, when using disinfecting products based on either mercury lamps or LEDs, it is important to avoid direct exposure of the light. The Global Lighting Association has provided guidelines focusing on UVC disinfection products for manufacturers and users to prevent potential hazard of such applications.
It is also worth noticing that the safety guidelines or standards available at the moment mostly base on mercury lamps. Safety standards of UVC LEDs have yet be defined with effective verification as they do not take big market share. But since UVC LEDs are easily adopted with portable products like UVC light wands, which have been popular disinfecting products for the consumer market, people need to pay extra attention when using such devices and avoid direct exposure to the skin and eyes.
Inogeno products are widely used in squares, train stations/high-speed rail stations/airports, parking lots, stadiums, stadiums, stadiums and other sports venues, gardens, parks, highways, country roads, streets, bridges, tunnels, warehouses, workshops, supermarkets, gas stations Waiting for outdoor lighting and industrial lighting.